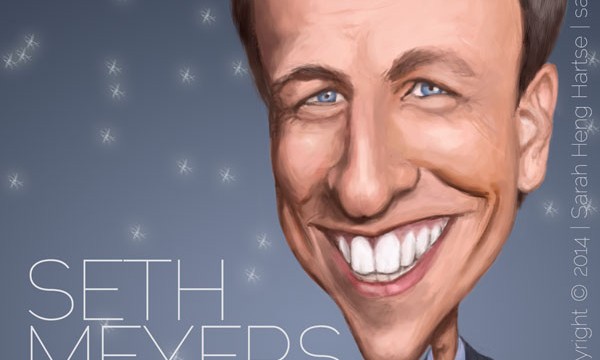 Celebrity Caricature – Seth Meyers
Hello, after a hiatus due to colds hitting our household pretty hard last week, celebrity caricature is back! This one coincides with the American Evening Entertainment Changing of the Guard: new talk show hosts on both the Tonight Show (Jimmy Fallon) and Late Night. Today we will focus on former SNL cast member and new host of Late Night, comedian and actor Seth Meyers.
I'm not a regular viewer of talk shows, although I do enjoy an episode of Graham Norton on BBC from time to time. I did watch a bit of Mr. Meyers' inaugural show though (my husband had it on). I did like SNL's Weekend Update with Seth Meyers and Amy Poehler, though I still think my fondest SNL era would be the mid-90s cast including Mike Myers and Dana Carvey… does that date me a bit??
This caricature was drawn partly with Procreate on the iPad and finished with Photoshop on a laptop.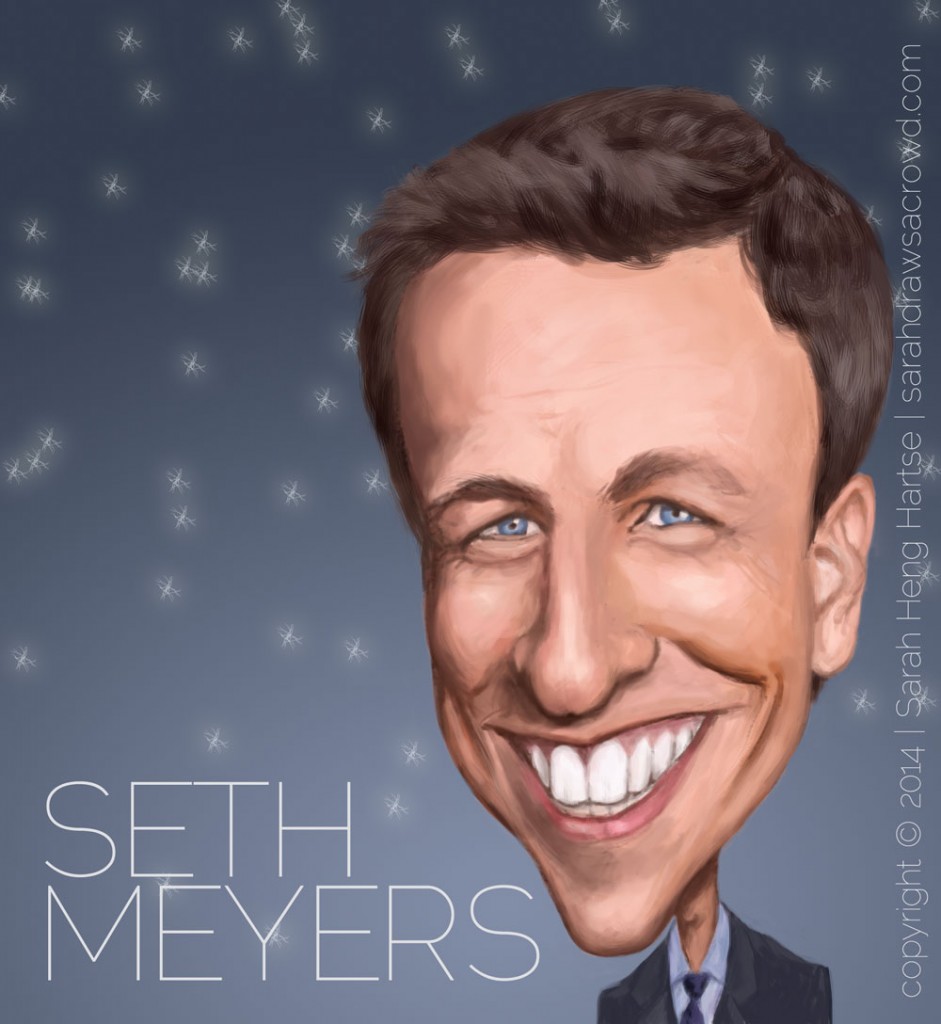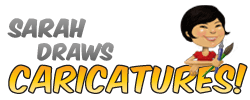 If you're interested in your own caricature for a party or a gift, visit my sister website here: sarahdrawsacrowd.com.