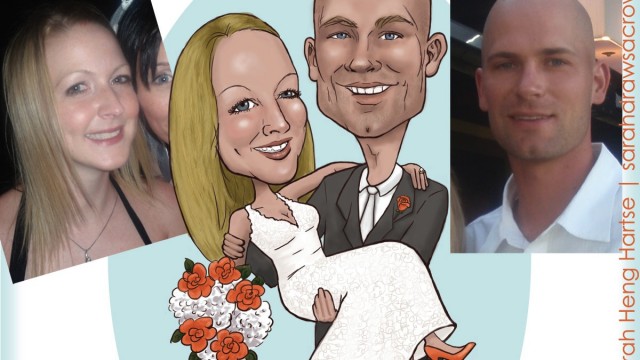 Here's a poster I did recently for a couple who got married this summer. They wanted a caricature of themselves large enough for people to sign at the reception – so it got printed around 2'x3′ with plenty of white space for guests. They also wanted to be drawn in the wedding attire they were actually going to wear the day of the wedding – including the bouquet flower colours and types – I was happy to accommodate! I personally love the matching shoes. If I could do the day all over again I'd wear orange shoes too

It's all in the details, folks.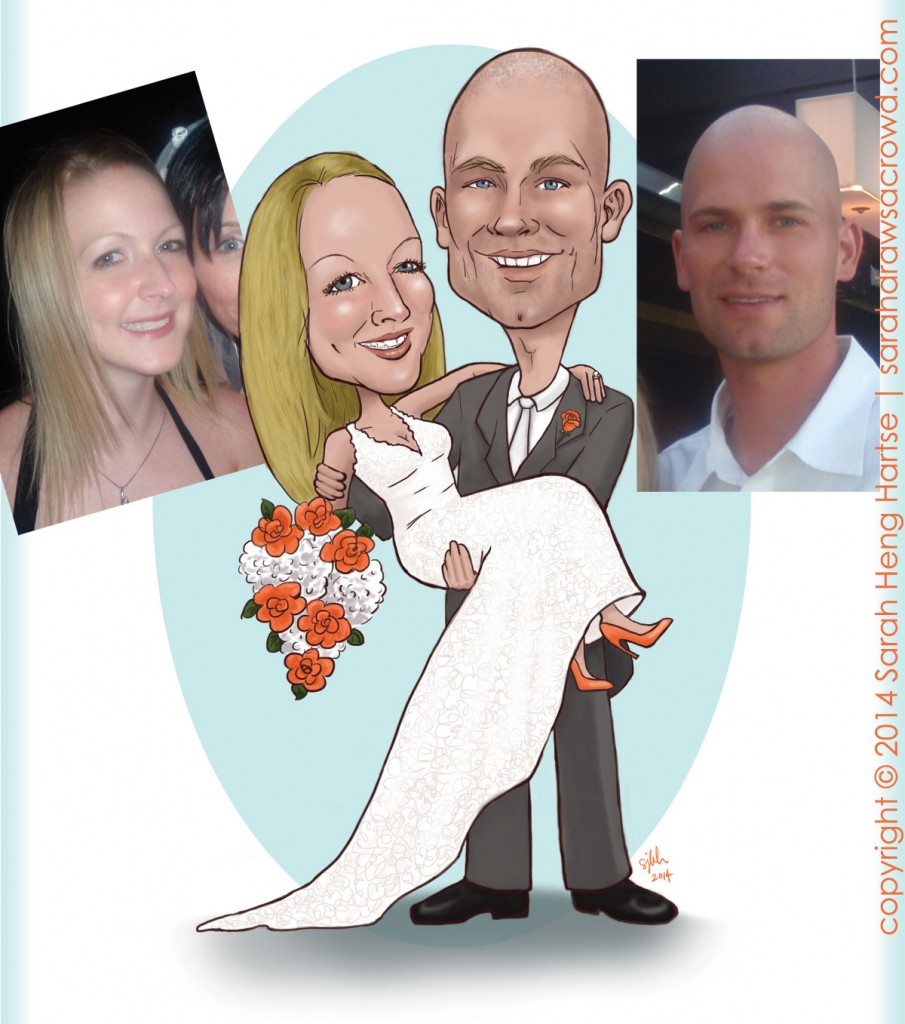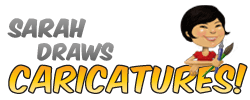 If you're interested in your own caricature for a party or a gift, visit my sister website here: sarahdrawsacrowd.com.