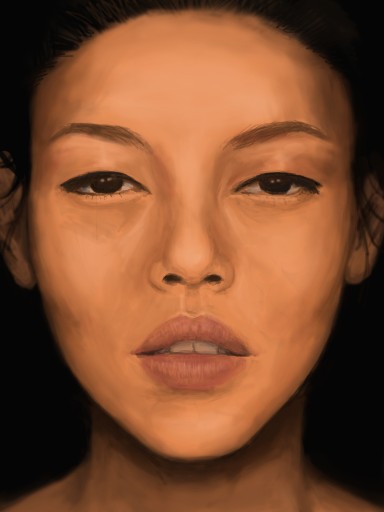 Symmetry is sometimes scary
Today's image: A study of a face, done on my DS. There's a lot of calculation involved in a face, one of which is symmetry. One great thing about a digital painting is that you can flip your image to see if it looks ok from a mirrored angle, then edit as you see fit.
Click here to see the playback! It's kind of creepy!