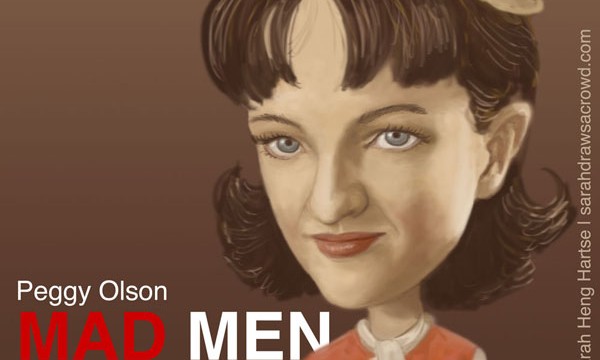 Mad Men Celebrity Caricature – Peggy Olson
Today I bring you a demure caricature of Peggy Olson from Mad Men played by Elisabeth Moss. Peggy's got a lot of chutzpah for such a cute little thing, which I suppose is what makes her endearing. That and her massive bangs. (or fringe, if you're a high end salon patron). The makeup department did such an amazing job with her fat pregnant Peggy transformation in Season 1, I honestly thought she had become pregnant in real life. Wow! Kudos to those makeup people! (p.s. If you like stage makeup, you definitely should check out Faceoff the SyFy tv show.)
This drawing was done completely digitally in Photoshop with a Bamboo Pen & Touch. I really liked the colour and lighting from the source image, and tried to stay true to the sepia toned warmth of the original photograph.
Next week – another iconic AMC television show character… Can you guess who?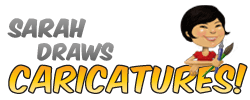 If you're interested in your own caricature for a party or a gift, visit my sister website here: sarahdrawsacrowd.com.