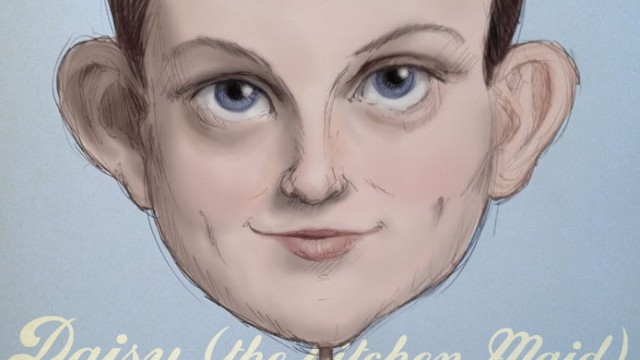 Downton Abbey caricature – Daisy the kitchen maid
Hello, and welcome to this week's installment of celebrity caricature! Hooray!
Today is Daisy Mason (nee Robinson), Downton Abbey's mousy kitchen maid, played by Sophie McShera. Poor girl seems to be quite unlucky in love. While doing a bit of "research" for this caricature (ie, reading the Globe and Mail's celebrity website), I learned quite a bit about the plight of the working kitchen maid in these drafty Edwardian mansions. First to get up and light the fires in the bedrooms, then up on her feet all day lugging heavy pots and pans… as much as I romanticize the country manor lifestyle, there is something to be said about living in my comfy apartment with radiant heating and a microwave.
I drew this with a ball point pen then coloured it in Photoshop. Have a great week!