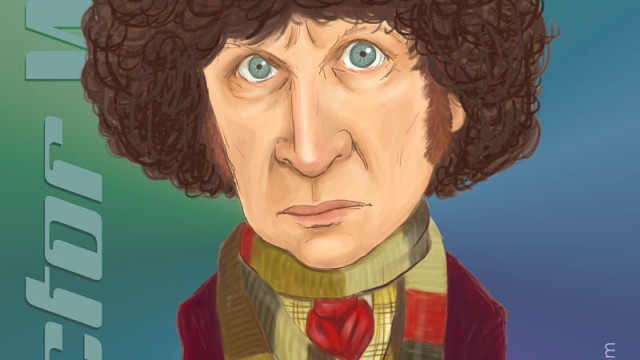 Doctor Who Celebrity Caricature – Tom Baker
This week's celebrity caricature pays homage to one of Britain's iconic figures: Tom Baker in his celebrated role as the good Doctor. This one was requested by Jayne and Phil in homage to the fifty years that Doctor Who has graced our television airwaves.
To be honest, my memories of Doctor Who are murky at best; it was really my older (nerdier, ahem) brothers who loved watching the show via our American window into British pop culture, PBS. However, I do have a picture of myself, aged 5, standing next to the wax figure of Tom Baker as Doctor Who at Madame Tussaud's. If I dig that up I will post it later.
As I recall, my favorite part of that trip was actually looking at toys at Harrods. But I digress. Enjoy your Doctor Who!
This was done completely digitally using Painter Essentials and Photoshop.
Check out my event work and other caricatures at sarahdrawsacrowd.com!