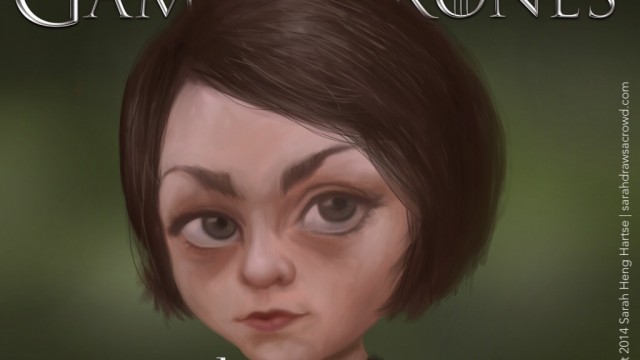 Celebrity caricature – Game of Thrones Arya Stark
Hello! I am back with a new celebrity caricature this week.
This time it's Arya Stark, youngest daughter of the Stark clan in the hit fantasy series Game of Thrones. Season 4 on HBO starts soon, which is good news for some people. However, I have yet to watch the previous seasons because I am one of those purists who can't watch a film adaptation of anything without first reading the book. And since every season of Game of Thrones is based on a single epically long novel by George RR Martin, I have yet to catch up…
Arya Stark, played by British actress Maisie Williams, is arguably one of my favorite characters in the series, probably because she's cute and tough (both traits I wish to embody as well).
This caricature was done by finger painting on an iPad using the Procreate App.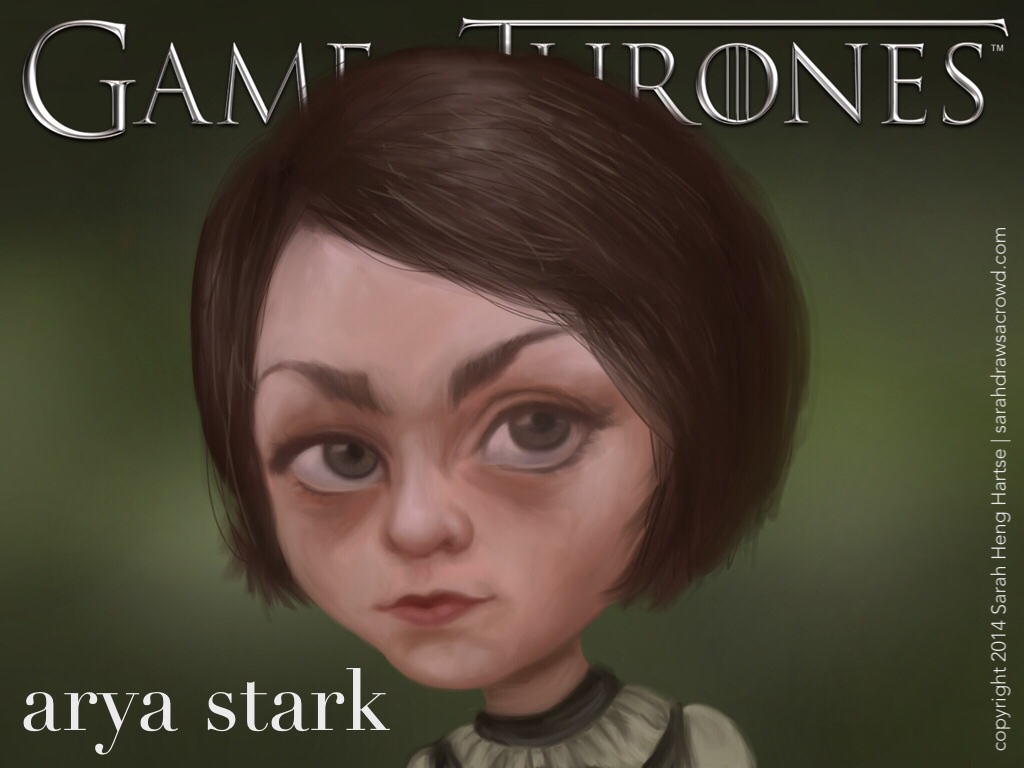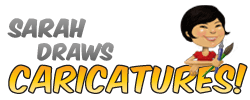 If you're interested in your own caricature for a party or a gift, visit my sister website here: sarahdrawsacrowd.com.