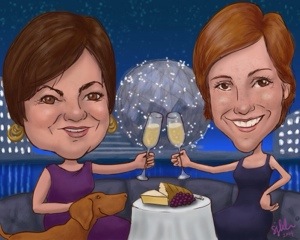 Commission Caricature – night on the town!
I'm pleased to showcase a commissioned caricature that I recently finished for my friend and her mother (and her dog too). They wanted a fun celebratory atmosphere, and since they live near Science World I thought it fitting to have that in the background all lit up. Cheers!
This was done in Photoshop.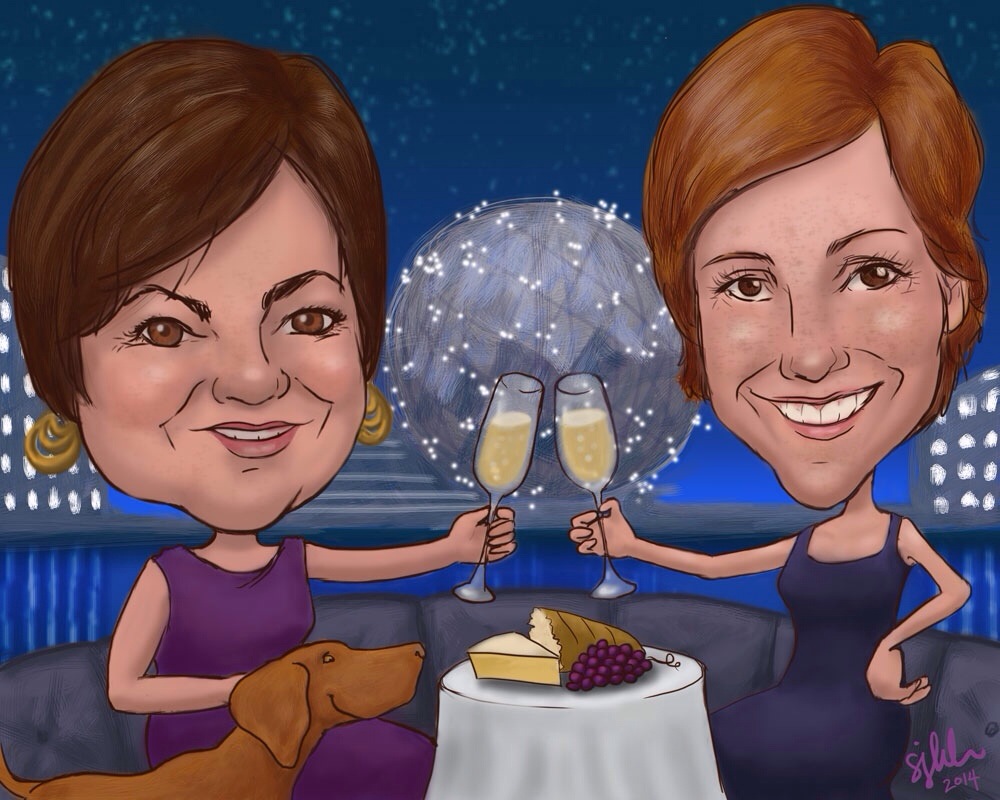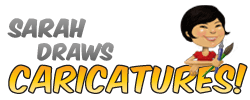 If you're interested in your own caricature for a party or a gift, visit my sister website here: sarahdrawsacrowd.com.