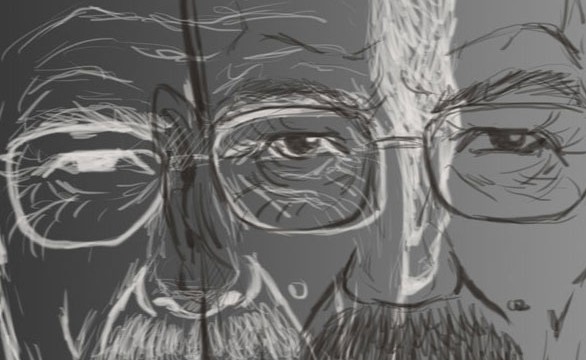 Breaking Bad celebrity caricature: Walter White
This week's caricature is really more of a quick sketch – not a lot of exaggeration goin' on here. My friend Matt requested Walter White for this week, so here he is, representing the duality of human nature in its good and evil forms. To be honest, I've only seen the first episode of this series, so I'm pretty unfamiliar with the storyline. It must be pretty compelling though, given the public response to the last season, which reached even my sequestered non-tv-watching ears.
Do you have a celebrity you want to see up here? Post 'em in the comments!