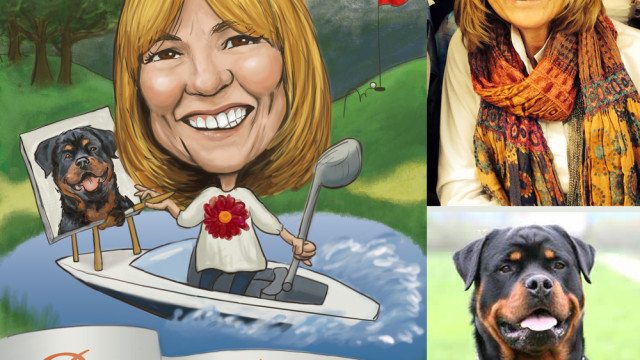 Birthday caricatures!
Today I have for you a couple of commissioned caricatures for birthdays – 50 and 65 who have everything – except a funny picture of themselves drawn by myself! One was featured on the birthday cake – what a fun idea! I think for the next big celebration I'll get something printed on a cake… Good to look at AND good to eat!
This caricature was for a guy whose profession was – you guessed it – carpentry.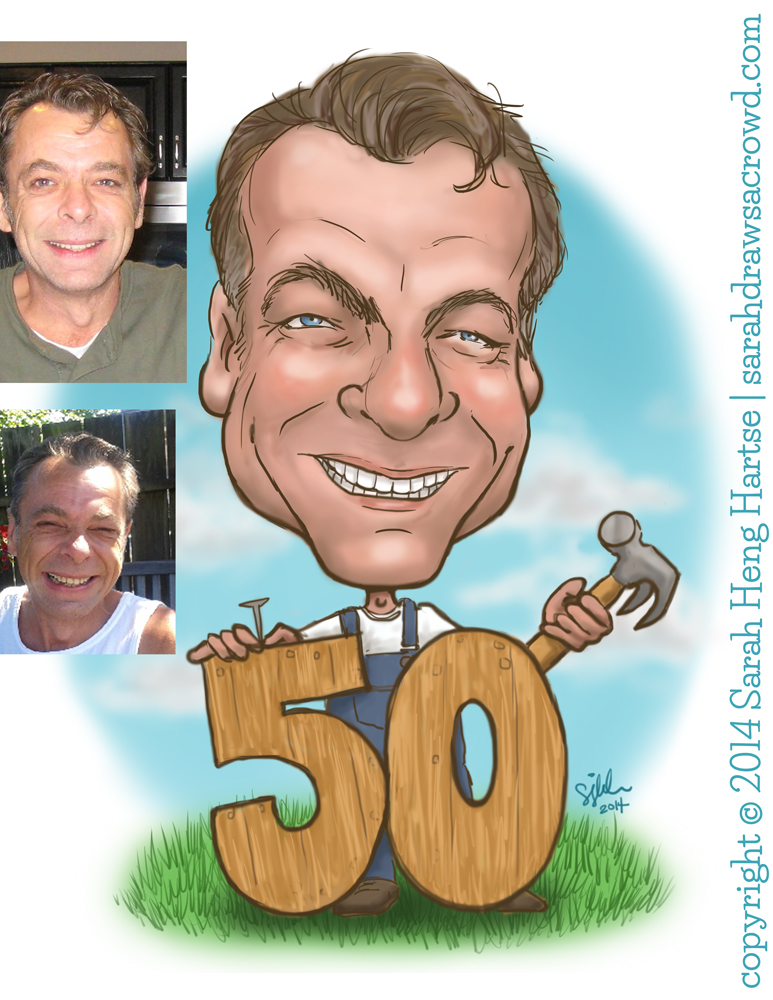 What do you get the birthday lady who:
Rides around in a speedboat
Is an avid golfer
Loves her Rottweiler
Lives on the North Shore with views of the mountains?
A caricature, of course!