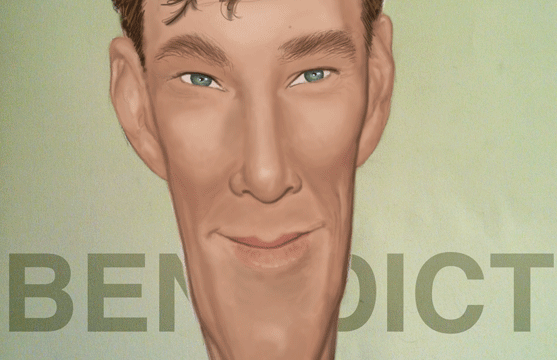 Benedict Cumberbatch caricature
I've decided to take a break from the Downton Abbey theme this week. But not from English actors.
Today's caricature is of Benedict Cumberbatch, one of those actors whose acting chops combined with interesting character choices makes him an "it" actor (in my book at least, which admittedly is a slim volume, possibly of poetry). Also, if you didn't notice, he has an incredible name. Right now he's starring in The Fifth Estate which involved open letters, because, why not? Everyone else is doing it.
Honestly I'm just sitting on my hands until the new season of Sherlock comes out – which, according to reputably gossipy tabloid sites, should be in January or so. C'MON BBC! We want more Sherlock!
Sigh. I guess I'll just have to settle for real life until then.
My old bamboo tablet broke so this caricature has been coloured in Photoshop using my new (to me) Wacom Bamboo Pen & Touch. I'm still counting my pennies for a digital tablet, but until that day comes, I'll be working on hand-eye coordination. I decided to put more time on digital colouring and texture with this one, and have learned a bit about how Photoshop handles pressure and opacity.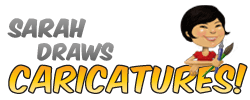 If you're interested in a caricature of your very own, go and visit my sister website here: sarahdrawsacrowd.com.